Vacature reservations and Sales assistent Schiphol Airport
We offer
Good employment conditions with a complete and competitive salary package;

Travel benefits and career development support at their training facility as well as through their e-Learning programs for those seeking a long-term future at the Asian airline;
Company profile
This airline strives to be the most innovative in the field of tailor-made logistics solutions for world trade. They are the largest airline company in Asia and are constantly looking to improve their service to serve the interests of their partners and customers.
Requirements 'reservations and sales assistent schiphol airport'
Vocational education completed (at least in possession of an MBO diploma);
Know-how of the programs Microsoft Word, Excel and Outlook. You are administratively laid out;
To have a good understanding of the Dutch and English language, both spoken and written (commanding French and Korean is an advantage);
Knowledge about high-quality service and being experienced in hospitality (or similar experience)
A solution-oriented mindset and an organized approach;
You have to be able to reach Schiphol Airport in an hour and have to be a citizen of the Netherlands for 8 consecutive years due the screening. The airline does not support any application for a work permit.
Are you interested in this vacancy? Don't hesitate! Please send us a motivation letter and your resume for a complete application.
Consultant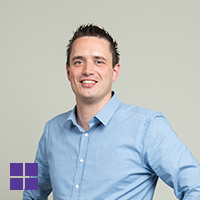 Wilfried van Oostrom
020-6228555
Werving van deze vacature gaat via:
Buro De Werkstudent
Vestiging:
Amsterdam
, NH
Vacature staat online sinds:
18-04-2019
Vacaturetype: doorlopend
Vacatures
Mail
Solliciteer
Soortgelijke vacatures
Niet bang om je handen uit de mouwen te steken? En ben je op zoek naar een bijbaan met veel (flexibele) werkuren en zelfstandigheid? Dit magazijn van een boekhandel in Amsterdam kan het je bieden! Benieuwd hoe? Lees snel verder!
Magazijnmedewerker Boekhandel
Achter de schermen werken bij één van Europa"s grootste luchthavens? Dat kan in de functie van bagagemedewerker - chauffeur op Schiphol Airport! Je krijgt een training tot chauffeur om te rijden in de kelder en ontvangt aantrekkelijke toeslagen voor avond-, nacht- en weekend werk.
Bagagemedewerker en chauffeur Schiphol Airport

Kijk hier voor alle vacatures van De Werkstudent in omgeving Amsterdam en Schiphol