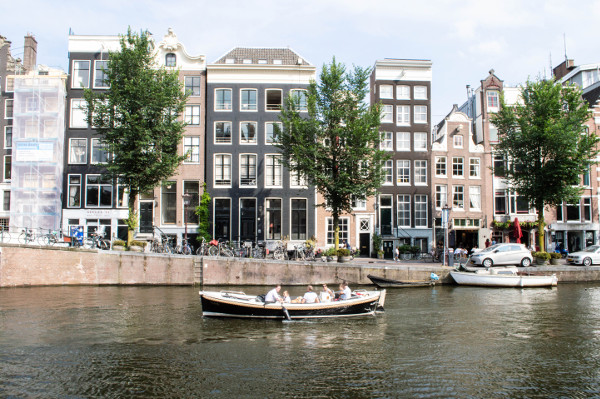 Vacature office coordinator
Amsterdam
8 uur per week
MBO
student bewaar vacature
Job Description
For our client, a designer of outdoor clothing and gear based in Amsterdam, we are looking for a part-time Office Coordinator for at least 3 months.
Your general passion is about building the best product, inspire and implement solutions to the environmental crisis. As an office coordinator you will contribute to this by ensuring the smooth running of the European HQ.
Your tasks as an Office Coordinator will be mainly:
Opening and closing the office;
Meeting and greeting all employees, consultants and external visitors;
Report as required employees' attendance into the office and enforce the health and safety protocols of the company;
Answering the office phone;
Day-to-day coordination of the deliveries and shipments for the Logistics, Repair, Dealer Service or Ecommerce team;
Forwarding information by receiving and distributing communications;
Resolving all office-related operational issues;
From time to time supporting retail, product and sales teams on co-ordinating our showroom space;
Taking care of cleanliness and tidiness of the office meeting rooms and the office in general;
Organizing meetings and arranging appointments as required;
Support with organizing events and special occasions (employee events; visitor presentations, Christmas, Easter or King's Day, etc.);
Providing basic administrative support, also to the HR team when needed.
This position is for 1 day per week (friday) and whenever the other Office Coordinator is on leave. It is important that you have a strong linkage with the Patagonia business (outdoor sports) and their mission statement: ''We're in business to save our home planet''.
Company profile
Designer of outdoor clothing and gear for the silent sports: climbing, surfing, skiing, snowboarding, fly fishing, and trail running.
Requirements 'Office coordinator'
A minimum of 1 year work experience in a similar position;
Fluent in English and Dutch;
Extremely strong interpersonal skills;
Gets satisfaction out of serving others and solving problems;
Proactive, dynamic, able to work on own initiative;
Excellent computer knowledge (Microsoft Office, Internet);
Experience with multi-tasking and prioritizing;
Strong linkage with the Patagonia business and mission statement.
We offer
An in-house gym/yoga studio;
Healthy lunch;
Salary 12 -14 euro per hour;
Interesting lectures and workshops;
The opportunity to work in an international environment;
Great and ambitious colleagues.